Grooming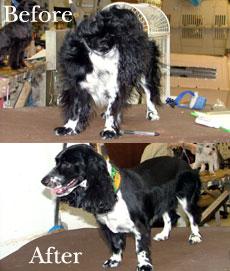 Grooming your pet consists of a bath, blowout and a brushout. Next they are clipped with clippers, their nails are trimmed and their ears are cleaned. All of the dogs that are groomed receive cologne and a bow or bandana as part of our services.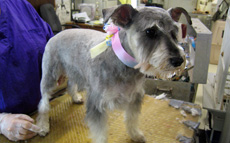 We can do patterns, puppy cuts, shave downs and trim ups. Regular grooming helps reduce matts, shedding, skin problems and doggy odors.
We set up appointments every 4-6 weeks as part of a regular grooming schedule.