Rush Service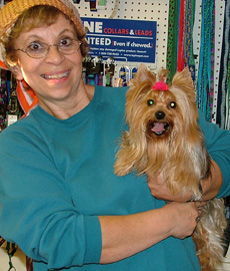 We understand that when it comes to leaving our pets it's not easy.
They are like our children and part of the family. So we came up with the 2 and 3 hour rush service for only $12 for small dogs. We can rush your dog through and get them out to you in just 2 hours. 
The charge for medium-sized dogs is $18 for 3 hours. Large or heavy-coated breeds cost $25 for 3 hours.
It's good for dogs with hip problems or diabetic animals or even if your dog just gets really nervous. Call us and we'll let you know how it works.