Products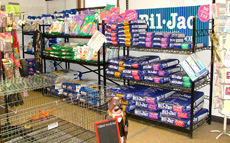 We have the best pet care products in town. We carry a wide selection of toys, collars, leashes, dog & cat shampoos as well as conditioners, grooming tools, dog food, vitamins and herbal supplements for skin related and joint related problems.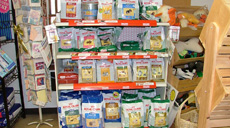 We carry chew bones, rawhides, even all-natural beef & chicken chews such as chicken feet, beef tails, cow hooves, pig snouts, pig ears and lots more.
We also have dog sweaters and t-shirts, stuffed life-like dogs and colognes. Stop by and take a look, you'll be please with our selection and prices.